Are You A Dinosaur?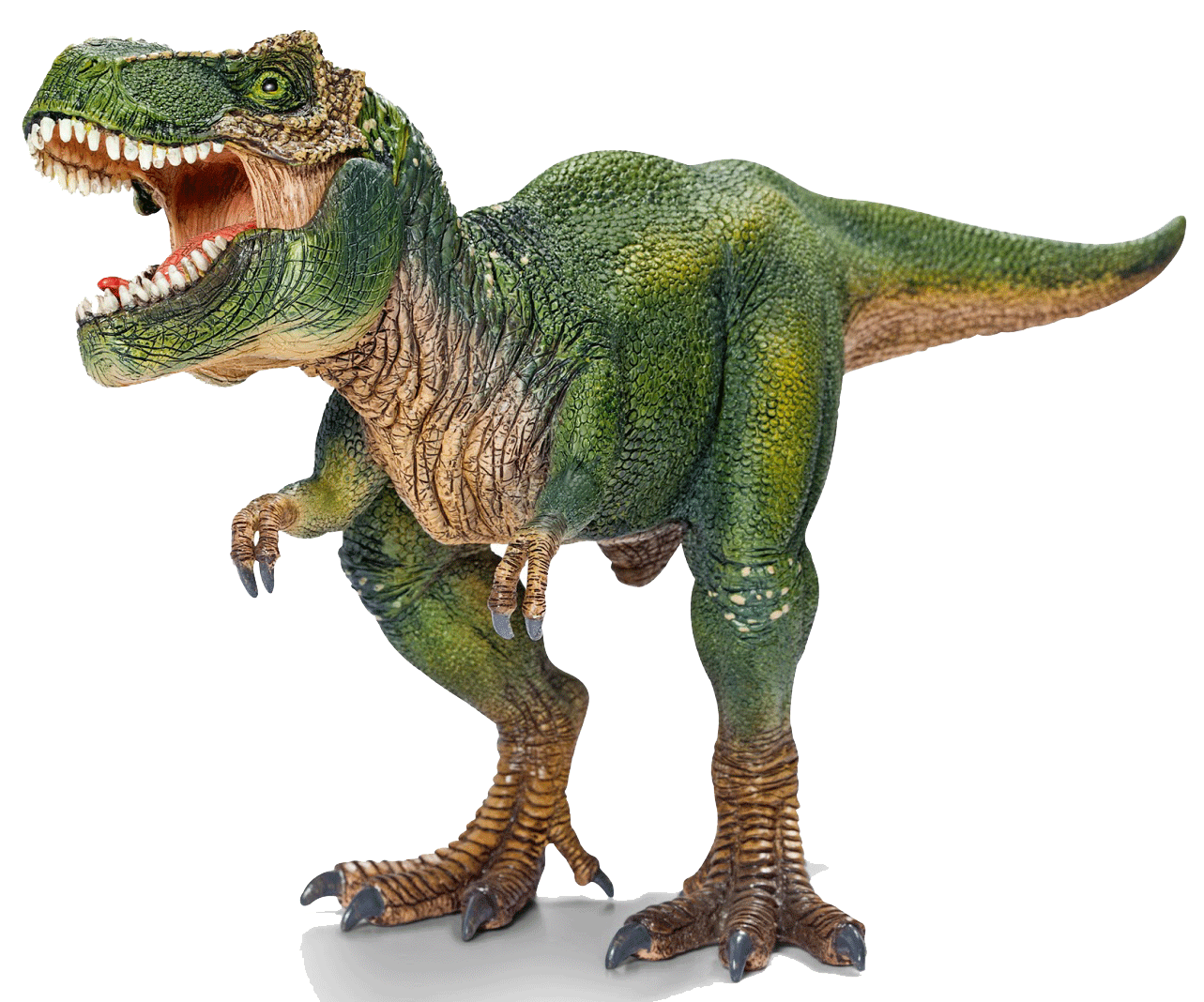 He was ferocious in his day...
But where is he now?
Left behind in history's trash-heap! (or on display at a museum)
Is this you today? With NO Web Site, or a web site that requires a lot of scrolling when viewed on a smart phone. or small tablet? If you are that far behind, your business might be perceived as a Dinosaur by your customers and potential customers. In business today, perception truly is reality and if you are perceived as a dinosaur your business will be overlooked by those in the New Marketplace!
The marketplace of today resembles the marketplace of the 20th Century only on the surface. Underneath where the real marketplace resides (the one that actually drives business) is the new marketplace that includes a whole new look.
Even though you may have a brick and mortar business, if you do not have an electronic presence you are being left behind! This was not such a priority even 2 years ago. But today it is top priority.
With the advent of the tablet and smart phone. everything has Changed! People are no longer tied to a wire coming from the wall. They are mobile and they can do almost anything from almost anywhere! No longer do we have to set at home and read newspapers, flip through the Yellow Pages, watch TV, listen to the radio to find what we are looking for. We just pull out the smart phone. or the tablet and in many cases tell it what we are looking for and it will come back with all the information required to make a purchase.
A Web site does not have to be expensive,
but you really do need to have one!
A web site can cost a lot of money if you are building one for one of those huge businesses. But the web sites we build are for the small business. You know, the Mom & Pop, locally owned business. The Internet is a wonderful equalizer. It lets the little guys compete with the big guys at a cost that the small business can truly afford.
The initial design is where the major cost is involved. Designing the site might cost $500-$1,500 but then that cost is over and the cost to host and maintain the site might only run $300-$500 per year total!
That is less than the cost of a rather small yellow page ad and a web site can say so much more than the yellow pages! It can get the visitor involved in the business and offer so much more information than a 3" x 5" one color ad in the back of a phone book nobody even picks up anymore because they use their cell phone or the Internet to find whatever they are looking for!
So, if you are currently spending $500/mo. on a yellow page ad it might be time to move into the 21st Century and take the free ad that comes with your bushiness listing and invest that money in a web site that can not only give the info your yellow page ad did but actually sell your product or service as well!
Today it's All About
Building Relationships
It used to be that you ran the business and your customers patronized you. They did so for many reasons but loyalty played a large role in your success. Today, loyalty is only to oneself and your customers are more than willing to walk away from you if they perceive they can get a better price or even better information from some one else. Today you have to build a relationship with your customers and that usually begins with interaction on the Internet.
Many times your potential customers are looking for information as much as they are looking for a product. People are doing much more research before they buy than they used to. Now, you could stand around your store and carry on a long conversation with each customer that wants to know about your product and how it will solve their problem; but you have many more things to do to keep the business running than spending all your time being a brochure.
This is what your web site can do for you. Your visitor is going to do his/her research before they even come into your store. They are not going to call you until they are right down to the purchase point. If your competitor offers them the answers they need you will lose the customer.
Your ability to build a relationship with this customer before they even come into your store by providing him/her with the information they are looking for will greatly enhance your chances of actually selling something to them. And as we all know, nothing happens in America until the sale is made!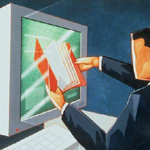 Why does a simple, less
expensive site work?
Your site can be as complex or as simple as you wish. Many times the simpler a site the better! Those that use the Internet, and today that is almost everyone, are a different breed than those that just walk into the store or are 'old school'.
If the Internet user has to go through too much activity to find what he/she is looking for they will just click away and go somewhere else. So, a simple, straightforward site that gets to the point is much more likely to do its job than a complex, fancy site that requires a lot of effort on the part of the visitor. This is especially true if your business is more of the brick and mortar type than the e-commerce type. Amazon needs a big, complex site to sell all they do on-line, but if you are selling products to the local market you may just need to let them know you have lawn mowers and details about the types available and then take the money when they come in to buy it.
In fact, a lot of graphics, flash movies and animated gifs can detract from a web site's effectiveness and cause it to under perform. Now, video is currently becoming a very effective tool and even that is not as expensive as one might think.
Therefore, the simpler, less expensive site can serve you well and after all, it can be made more fancy and complex once it proves itself to be a profit center for your business.
Why spend thousands of dollars up front while you are working out the bugs and getting your site working for you and waiting for the search engines to find you and start sending you traffic? ATD Marketing specializes in helping small businesses get their first web presence and then grow into the more complex world of Internet marketing and e-commerce.
The War is Being Waged and the
Hand Held Device Appears to be Winning!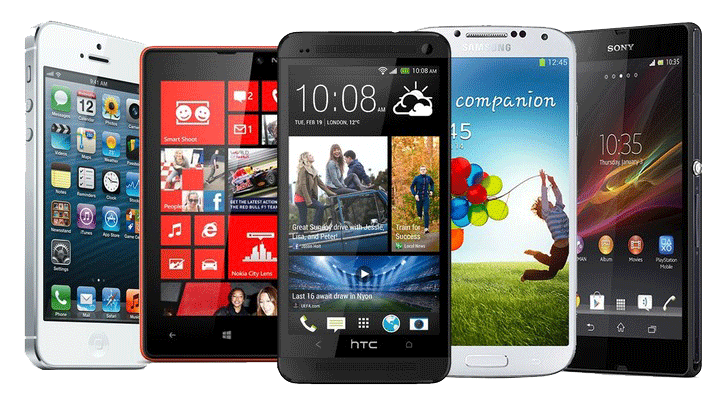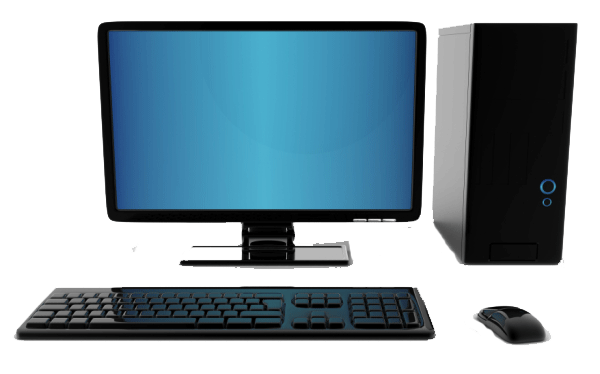 There are more smart phones and tablets in the world today than desktop computers! If that doesn't tell you something you are not paying attention. Now, not only do you need a web site, your web site must be optimized to display on a hand held device with a much smaller screen that your desktop computer.
The impatience of today's consumer demands that when they visit your site on their phone or tablet that they do not have to scroll from side to side or magnify the text so they can read it. If they have to do this they will go away to your competitor who has his site optimized to display on the small screen. In fact, Google has decided to penalize a site's ranking if it is NOT optimized for viewing on a smart phone.
As of April 26, 2015 Google's Ice upgrade will take into consideration the ability of a site to be viewed on a smart phone. and if the site is not optimized for this they will penalize the site's ranking. You do not want this to happen. Especially if you have had a site for some time and have gotten it ranked highly under the previous algorithm.
So, even if you think you are a part of the 21st Century Marketplace, if your site is not mobile you will, once again, be a dinosaur! Isn't technology great?!
ATD Marketing can optimize your existing web site for viewing n the smart phone. and assure you maintain your rankings on Google as well as keep up with the technology that is driving the marketplace today. We can assure you that if some one comes to visit you on their phone that they will see your mobily optimized site even if they type in your regular domain name. This can be done for much less than you might think.
Give us a call @ (217) 474-3971or e-mail us today and let's see if we can bring you out of the age of the dinosaurs into the 21st Century!